Living the high life makes a few long weekends at a casino more likely for celebrities. And there's more than a few that like to take a punt on a slot or two, or put their acting skills to the test over a high stakes poker table. While being a successful gambler is a little bit easier if you have your own personal fortune behind you, credit is still due to those celebs who just seem to be able to do it all – including making the right bets and playing the right hands. Here are five of the most famous, most successful gamblers around today:
50 Cent
If being shot nine times and surviving wasn't lucky enough, 50 Cent, or Curtis James Jackson III, also has a bit of a knack for good odds. Most recently, he's become something of a poster boy for the cryptocurrency boom. In 2014, he released his fifth album, 'Animal Ambition', and made it available to buy using bitcoin. While it did net him around $500,000 in bitcoin sales at the time of release, those bitcoins are now worth over $7 million. He's also an avid sports better and is rumoured to have won around $500,000 on an NFL game in 2012, between the San Francisco 49ers and New York Giants.
Ben Affleck
Most recently recognisable for his role as the Dark Knight, Affleck both an accomplished actor and director. He's acted in over 50 films and picked up two Oscars over the course of his career so far. What many people might not know is that he's no less accomplished at the poker table. In 2004, he entered and won the California State Poker Championship, taking home a cool $356,400. That win also qualified him for a place on the World Poker Tour final tournament. In 2014, he won so many games of blackjack at the Hard Rock Hotel in Las Vegas that the casino banned him.
Floyd Mayweather
When it comes to pure earnings from gambling, few celebs (or even professional gamblers) can boast the kind of takings that Floyd Mayweather has amassed so far. Not counting his already astronomical earnings from his successful boxing career (rounded off by the super hyped bout against Connor McGregor), Mayweather has made well over $10 million thanks to his sports betting. In 2012, for example, he took home just over $1 million from a bet on an Oregon vs Arizona State game. Interestingly, he chose not to bet on the big fight between him and McGregor. That's probably because he didn't need to – he's reported to have made $300 million from that fight alone.
Victoria Coren-Mitchell
If you're a fan of British panel shows, you might recognise the name. Married to dry wit master and Peep Show star David Mitchell, Victoria Coren-Mitchell is perhaps better known for her presenting and writing work, but she's also a trail-blazing poker player. The first woman to win an event on the European Poker Tour, she's gone on to take a number of top spots in renowned poker competitions, winning the 2014 European Poker Tour San Remo main event. So far, her winnings clock in at over €2 million. Friends with UK Poker stars The Hendon Mob, she's also a regular player of Texas Hold'Em at London's Victoria Casino.
Derren Brown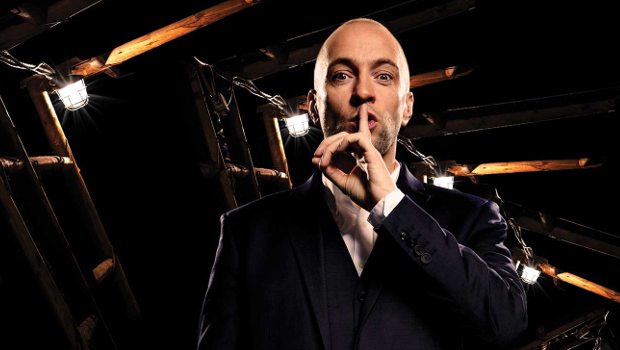 The master of suggestion, illusion and misdirection himself would certainly make a formidable gambler. He does, as it turns out. Although known for his mind bending, seemingly impossible shows and performances, Derren Brown was no stranger to casinos before he found his fame. He was a frequent visitor to many London casinos in fact. His foray into professional gambling was cut short for one simple reason: he was too good. Casino employees have reported that even though he only bet small amounts, he never lost. It seems the casinos haven't forgotten him either, as he was banned from Birmingham's Broadway Plaza Casino a few years ago for trying to play blackjack.
These are just the tip of the iceberg of course; there are plenty of other celebs that like a flutter. Just like for the rest of us, though, not all gambling stories are about success. Many celebrities have fallen into the trap of addiction – singer Gladys Knight became addicted to sports betting, for example, and Spiderman actor Toby McGuire was sued in 2011 for being part of an illegal gambling ring – a reminder of why we all need to gamble carefully, whoever we are.